About Us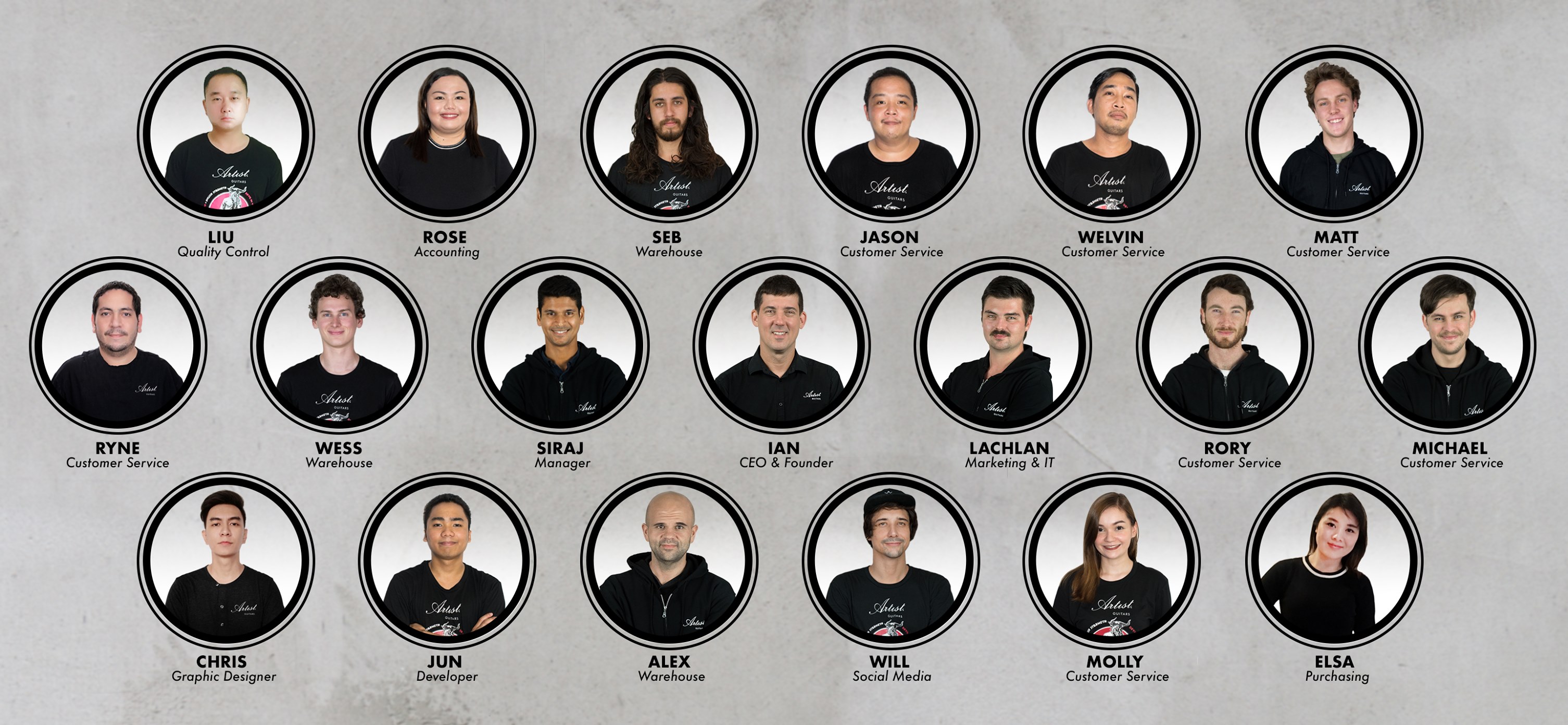 "Why should you buy from us at Artist Guitars? It's really quite simple. You'll get high-quality guitars, drums and accessories far cheaper than you'll find in a normal retail store."
Ian Bush - CEO
We are on a mission to bring affordable guitars to everyday people and cut out the middle-man. That's why we choose to only offer our guitars online. We are committed to giving our customers the lowest prices and offering an alternative to paying over-the-top prices for guitars. Artist Guitars started because I wanted to sell the best value guitars I could to you.
"I found it frustrating that improvements I wanted to make to my designs just weren't possible due to the price pressures of working for a wholesaler."
When you buy products from a traditional retail outlet they have often been marked-up up to 4 times. The retailer buys from a wholesaler, the wholesaler buys from a brand, and then the brand buys from a factory. Our customer is buying directly from the factory so they get the best possible price and value.
You can't buy an Artist Guitar in any other store because we choose not to sell to other retailers. We have a totally different business model and have chosen to market and sell our products online. This means our costs are down, and we can pass those savings on, directly to you. All our musical equipment is designed for players of all levels, from beginners to seasoned musicians. We put great emphasis on our quality control with a dedicated QC team checking over every single guitar the leaves the factory, making sure that our products meet our high standard. Since starting in 2009, we have shipped over half a million orders.
Here are some of our accomplishments to date:
Over 10,000 Positive feedbacks on Trademe (New Zealand)
Over 90,000 Positive feedbacks on Ebay
Over half a million customers from Australia, New Zealand, UK and USA have trusted us for their music purchases
⭐ ⭐ ⭐ ⭐ ⭐
4.9 out of 5 stars on ProductReview.com.au
⭐ ⭐ ⭐ ⭐ ⭐
4.9 out of 5 stars on Facebook Reviews
⭐ ⭐ ⭐ ⭐ ⭐
4.9 out of 5 stars on Google Trusted Stores
Consistently High-Quality Guitars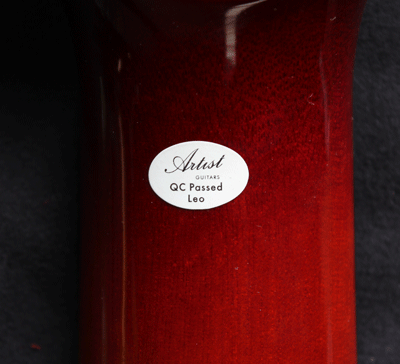 Every Guitar is checked by Leo - our Quality Control Guru
At Artist Guitars we pride ourselves on delivering great quality instruments. Each guitar endures rigorous testing and scrutinising in the development and prototype stages, to bring it to a level where we are confident that the guitar you receive is the best it can be. All our guitars are set up in the factory to a standard that suits beginners, though they are constructed in a way that allows you to easily adjust to suit your own playing style.
Our Quality Control team, headed by Leo, works closely with the factory in China to identify any issues in the way guitars are manufactured, set up, handled and packaged. You can see for yourself, all the guitars that are rejected due to our high standards, are sold in our Bargain Bin category. As you'll see most of these guitars are factory seconds due to some kind of cosmetic defect identified in Quality Control Checks. We treat this process very seriously because it enables us to develop better production and handling techniques and reduce the number of Factory Seconds.
We have so much confidence in the quality of our products that we offer 100 Days Free Returns. Our instruments and accessories are also backed by a 3-year warranty. If you do have any problems with your guitar after purchase, feel free to contact us.
Best quality for the best price
In a music store, most instruments below $1000 retail are manufactured in China (as it seems is everything these days!). We have done extensive research to find what we believe is a great quality factory and we work closely with our factory to ensure you get the best guitar in its price range by far.
While doing my research I discovered that big name brands typically aim to cut construction costs which results in a sacrifice in the quality of their equipment. You'd be surprised at the type of factories some big name brands choose to use (it's often disappointing as a guitarist).
At Artist Guitars, we choose what we think is the best quality instrument for the best price, and in our opinion, our instruments sound and feel better than most other brands. For example, all our classic guitar models come with a truss rod. No other guitar brand delivers a truss rod in our price range. Some of our guitars use Fishman pre-amps, D'Addario strings, bone nut and saddle, solid tonewoods and Wilkinson pick-ups. This level of components is unheard of at this price. It is our passion to bring you the highest quality for the best price that we can!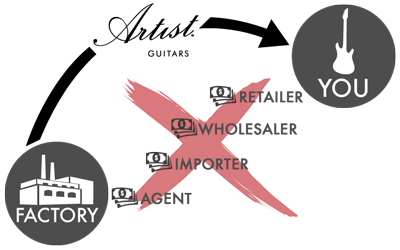 Let me tell you a little about how I got into this industry... I'm passionate about guitars...
I've always loved guitars. I wanted to be a rock star. But I worked out pretty early it probably wasn't going to happen. (Mind you if you have your own dream of being a rock star then you should go for it!). But I wanted to stay in the industry and find my sweet spot combining the 2 things I loved: music and design.
I have over twenty five years experience in the industry. I've spent seventeen of those years visiting factories, and three of those years actually living in China, visiting multiple factories and teaching the factory technicians how to build a better guitar. There was one factory in particular that I worked with from its inception. Now it is a high quality instrument manufacturer. This is where Artist Guitars are built.
Most important... Complete peace of mind...
We offer Free Shipping, Free Returns and a 3 Year Warranty. That means there's no risk to you the customer. If you don't like the product you've ordered you can return it to us for a no-strings-attached, 100% refund, or exchange for another product.
...And don't get ripped off paying Retail prices any longer!
Thank you for your support.

Ian Bush
CEO & Founder - Artist Guitars