Why ditch Rosewood? ...and what's Eco-Rosewood
Author: Jason Tipay


Last January, our very own Ian Bush was able to attend the National Association of Music Merchants (NAMM) show. It is an annual gathering for those who buy and sell musical instruments, equipment and just about everything else related to music performance and education.
This year, NAMM's guitar manufacturers and dealers took up on an issue which affects the guitar manufacturing industry; the new International rules surrounding regulation of the trade in rosewood. Rosewood is a group of richly hued, expensive and over-exploited tropical wood species that are a staple in the industry.
The Convention on International Trade in Endangered Species (CITES) which consists of delegates from 183 countries has implemented stricter rules in the import and export of rosewood. CITES had to react with the overexploitation of rosewood especially in the furniture export which poses a threat to the survival of many rosewood species.
How does this affect Artist Guitars?
We respect these new rules implemented and we are sympathetic to the cause of preserving rosewood species. Brazilian Rosewood has long been on the endangered list; but now, all rosewood species are endangered. Legally we can still use rosewood however for the sustenance of the species, we have chosen to use a newly developed Eco-Rosewood. It has very similar tonal and structural properties to rosewood but is much more sustainable.
We have started using the eco-rosewood on our guitars and you will see that there is an indiscernible difference to our previous lines of guitars using rosewood. We still assure you that our guitars are great value for money and the same quality control procedures apply. We believe that our love for manufacturing musical instruments should also reflect our care and responsibility to sustainability.
- Jason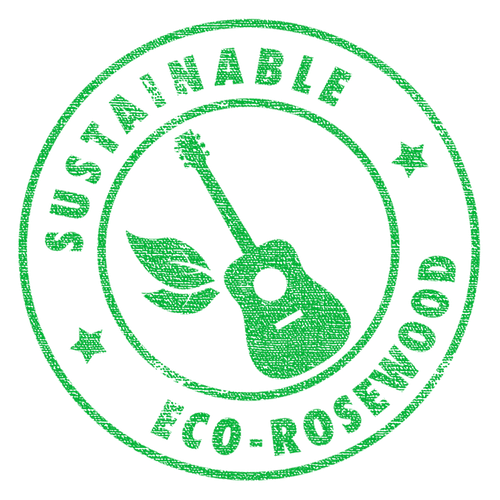 Thanks for reading this blog! to give you even more great content, check out our pages.
I hope this article has helped. if you need any assistance please email:
sales@artistguitars.co.nz or call us on 0800 025 467
© Artist Guitars 2021
---
Leave a comment