In Stock
Artist JB2 Black Electric Bass Guitar Plus Accessories

About this Artist JB2 Bass Guitar
This Jazz-Bass bass guitar is a great starting point to learn bass. You won't believe the quality for this low price ! We also sell these as an amp package.
This is a full size bass and is recommended for Adults or Children over the age of 12 (or taller than 1.2m).
It includes all accessories you need to get started:
JB2 Bass Guitar
Electronic Guitar Tuner
Strap
Bag
Lead
Picks
Don't have an amp? Check out our Electric Guitar Pack including everything here + a bass amp.

Some of its great features
* It has an Eco-rosewood fingerboard and maple neck, a 2 way truss rod (which means you can adjust the neck up or down)
* It has die-cast machine heads that will help you stay in tune longer and make your tuning easier.
* We include a range of support materials from how to tune, how to read tab, basic chord shapes and more.

The Tech Features
Brand :- Artist
Model :- JB2
Guitar Neck :- Truss Rod, Scale Length 34", 42mm Nut, 20 Frets, Eco-Rosewood fingerboard, Maple Neck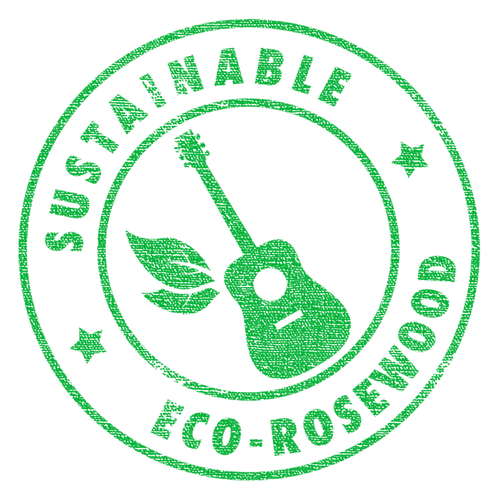 Machine Heads :- Die cast
Body Wood :- Poplar Body with Basswood Veneer
Heads :- Die-cast Chrome
Pickups :- 2 x single coil Jazz Bass Pickups
Controls :- 2 x Volume, Tone
Included Accessories :- Neck adjustment Allen Key, Guitar Lead, 2 x Picks
Bonus Accessories:- Bag, Strap & Electronic Tuner
Optional Cases:- BAGEB, HGBAGEBASS, REBC300RC, REBC350FTB
Colour :- Black (BK)
(12999)
OUTSTANDING BASS GUITAR

By:

Bruno Danner

on 21 July 2020

I tried several 500 dollar bass guitars at the local shop and ended up buying this one. Wise choice on my part! Even playing through a 10w Warwick anp this bass has excellent tone. Equal or better than the 500 dollar bass guitars I tried. Perfect intonation, I only gave a small turn on the truss rod and a wee bit of fret buzz was gone. The strings sound clear and bright, no need to change them. And, Artist gave a free back up set of strings. The finish is immaculate and the knobs and tuners are excellent. Frets and fret edges are polished and smooth. I tried playing it through my guitar compressor and a Phase90 pedal and the sound boost and tone was stunningly good. 10 out of 10 rating.




(5)
Great Value and Quality

Highly recommend Artist Guitars customer service team - absolutely fantastic packaging and arrived in a couple days after ordering. Had a missing piece off one of the accessories, emailed Artist Guitars and they replaced and shipped a complete new replacement accessory free of charge! You get more than what you pay for here, I will definitely return to Artist Guitars to purchase any of my future bass and drum requirements. Thanks!




(5)
BASS GUITAR & HARD CASE

By:

Rob McAlister

on 21 June 2019

VERY VERY GOOD SERVICE, SUPPER BASS SOUND AND GREAT HARD CASE FOR THE MONEY. I am 70 th year old and they had not anything like this in the sixties for the money, you had to pay a hell of lot more to get this tone and sound. Rob McAlister.




(5)
Good but not perfect

By:

Pip

on 22 December 2017

The two things that bother me about this guitar are 1) the stupid clear plastic that is nailed onto the white bit of the guitar. No matter how much I peel off there's always bits left and it looks tacky. Why o manufacturers do that? 2) The chipped wood in the fret board which has been there since it arrived. But overall I'm happy with it. Price and customer service has been excellent.




(4)
OUTSTANDING BASS GUITAR

By:

Bruno Danner

on 21 July 2020

I tried several 500 dollar bass guitars at the local shop and ended up buying this one. Wise choice on my part! Even playing through a 10w Warwick anp this bass has excellent tone. Equal or better than the 500 dollar bass guitars I tried. Perfect intonation, I only gave a small turn on the truss rod and a wee bit of fret buzz was gone. The strings sound clear and bright, no need to change them. And, Artist gave a free back up set of strings. The finish is immaculate and the knobs and tuners are excellent. Frets and fret edges are polished and smooth. I tried playing it through my guitar compressor and a Phase90 pedal and the sound boost and tone was stunningly good. 10 out of 10 rating.


(5)
Great Value and Quality

Highly recommend Artist Guitars customer service team - absolutely fantastic packaging and arrived in a couple days after ordering. Had a missing piece off one of the accessories, emailed Artist Guitars and they replaced and shipped a complete new replacement accessory free of charge! You get more than what you pay for here, I will definitely return to Artist Guitars to purchase any of my future bass and drum requirements. Thanks!


(5)
BASS GUITAR & HARD CASE

By:

Rob McAlister

on 21 June 2019

VERY VERY GOOD SERVICE, SUPPER BASS SOUND AND GREAT HARD CASE FOR THE MONEY. I am 70 th year old and they had not anything like this in the sixties for the money, you had to pay a hell of lot more to get this tone and sound. Rob McAlister.


(5)
Good but not perfect

By:

Pip

on 22 December 2017

The two things that bother me about this guitar are 1) the stupid clear plastic that is nailed onto the white bit of the guitar. No matter how much I peel off there's always bits left and it looks tacky. Why o manufacturers do that? 2) The chipped wood in the fret board which has been there since it arrived. But overall I'm happy with it. Price and customer service has been excellent.


(4)