Contact Artist Guitars
Visit our Help Centre
The FASTEST way to get an answer to your question is to visit our Help Centre. Here you will find Buying Guides, Product Manuals and information on how to Return a Product.
Send us an Email
If you cannot find an answer to your question, you can send us an email. Our expert team will answer your query within 30 minutes during business hours ( 11am to 8pm NZDT), or the next morning if you email us after hours.
Live Chat with us
For a speedy response, you can chat with us online. Our Live Chat operating hours are 11am to 8pm weekdays (NZDT), closed weekends.
Phone Us
If you would prefer to speak to someone in person, you can call us. Our telephone line is open 24 hours.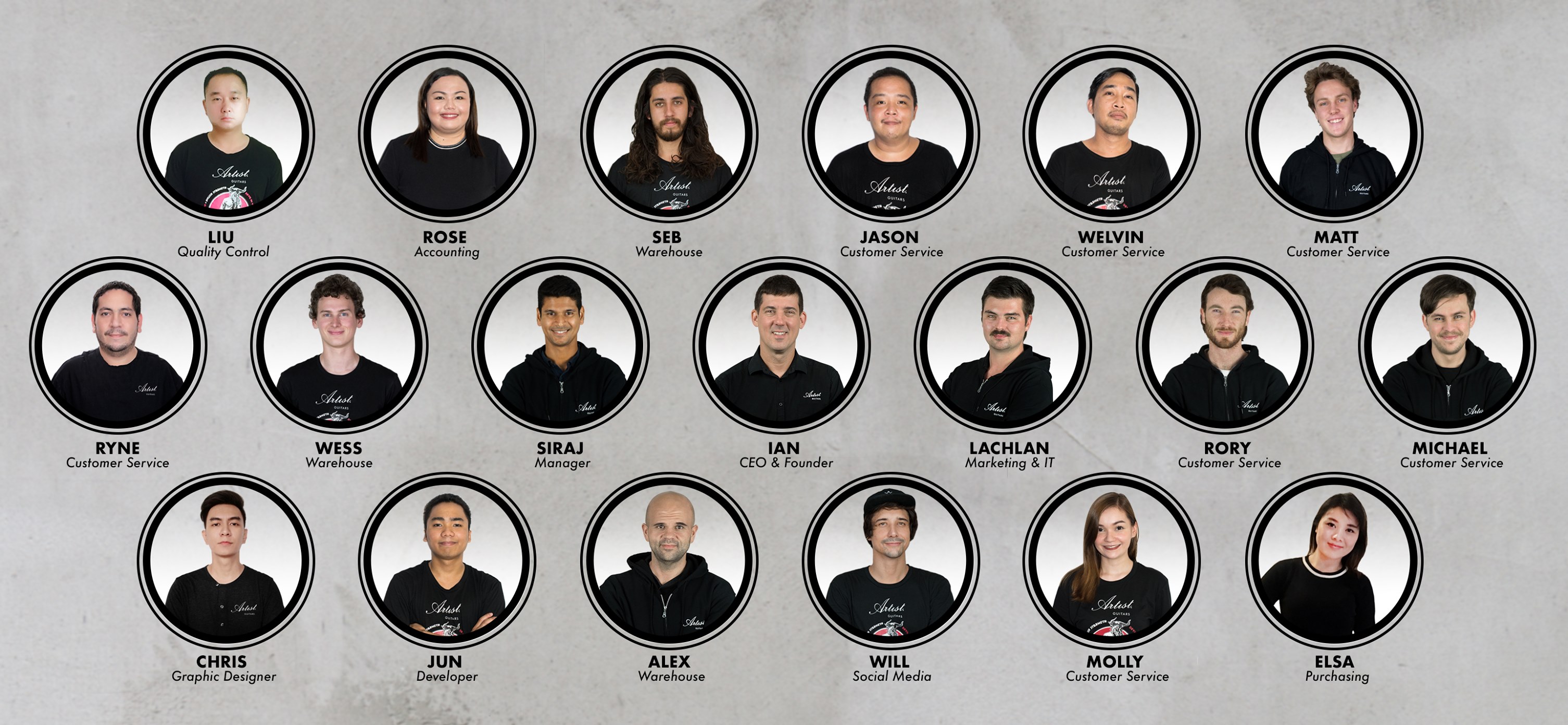 Company Info