Leo Liu - Quality Controller
Author: Artist Guitars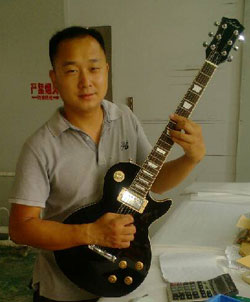 Leo has been working with Artist Guitars since 2012. As an experienced
Quality Controller Leo's job entails tuning, assembling and managing the
quality of each and every Artist guitar. Leo is no stranger to this type of
job and has been working in this field since 2004.

Every guitar goes through rigorous Quality Control tests undertaken by
Leo in order to make sure that you get the best possible guitar in its
price range. As an experienced player himself Leo is an asset to have
inspecting every guitar that goes through the factory.