Stefano Cosentino - Bass Guitar Expert
Author: Artist Guitars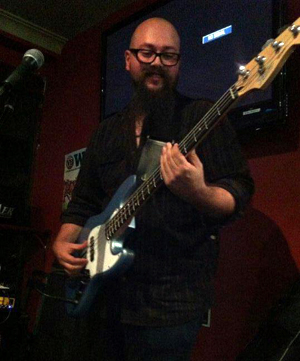 Background info:

Stefano has worked in the music industry since 1985, performing professionally from the age of 6 in venues such as the Pasadena Playhouse, Los Angeles to the Sydney Opera House along side some of Sydney's most well known and not so well known musicians. Stefano is no stranger when it comes to the stage.
"While piano was the first instrument that I was dedicated to. Triangle was the first official instrument. Moving to the States before my teens, I picked up Alto Saxophone and performed from The Pasadena Playhouse to the streets of L.A. in parades and College Football games."

Stefano returned to Sydney in his mid-teens, discovering guitar late in life and was helped by his Science teacher.
"Unknown to me at the time, the former bassist for iconic Australian band, Rat Cat."

Stefano is regularly contacted to perform at planned events and occasionally an emergency gig that starts in 3 hours where the bassist has exploded off stage!

Currently, Stefano plays bass for iconic Sydney artist Josh Shipton and the Blue Eyed Ravens. Stefano also enjoys being the musical all-rounder in The Snakemen, playing everything from bass, percussion, backing vocals and lead & rhythm guitar in a unique blues/folk style.

At Artist guitars, Stefano helps new players find quality guitar teachers around Australia.
"I want all new guitarists to have a positive start, I'm confident the guitar they buy from us won't sit in the corner and collect dust. I'm always on the look out for great teachers around Australia."