The Frugal Muso c/o Scot Leslie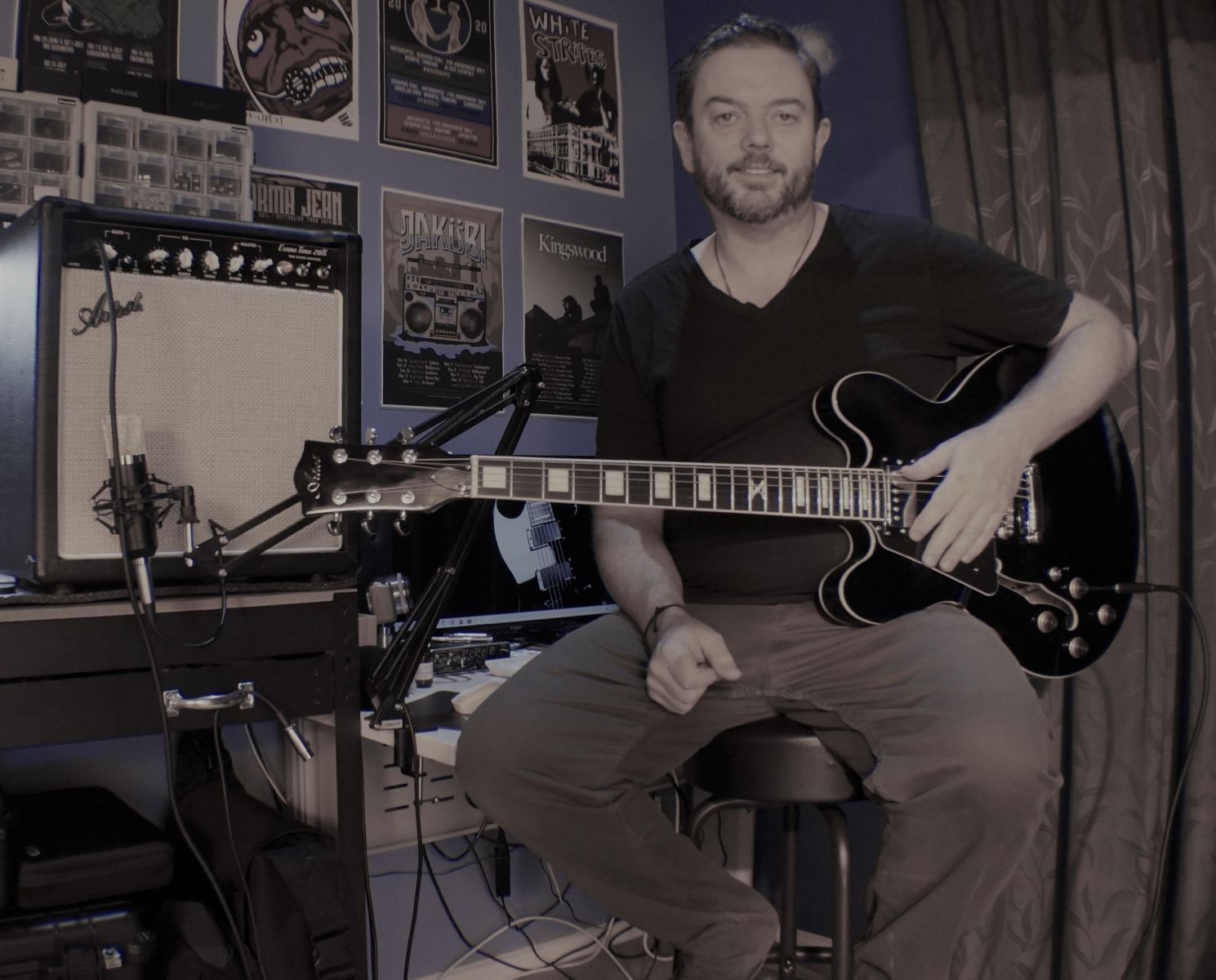 Scot Leslie is The Frugal Muso, a guitarist and bassist living in Melbourne, Victoria.
Over the last 30 years, he has been playing acoustic, electric and bass guitar in a broad cross-section of bands from punk and rock bands through to worship bands and community concert groups. He has also worked for many years as a promoter and producer, running small music festivals as well as managing musicians and entertainers for licensed venues and events.
Most people who are passionate about are normally highly motivated in self-guided education, and The Frugal Muso teaches musical instruments to develop the passion and encourage self-learning rather than locking students into a 3 to 4-year regimented program. While this is not suited to every learning style our teaching methodology is more focussed on developing the right skills to foster creativity rather than classical musical expression.
Lesson plans are structured to a ten-week minimum, with our popular "Zero to Campfire Hero" course a favorite with many of our young students as it provides the skills for a student to get to the pathway of playing in social settings very quickly. This is especially popular with childcare workers, teachers, and worship leaders.
They are currently conducting all lessons via Google Meet so we can teach Australia / NZ Wide
Contact Information:
Address:-
The Frugal Muso
6 Lavender Avenue
Pakenham VIC 3810
0491 128 073
Phone Number:- 0491 128 073
Email Address:- thefrugalmuso@thefrugalmuso.com ; lessons@thefrugalmuso.com
Youtube Channel:- https://bit.ly/2xILs2y
Facebook Page:- fb.me/tonetechtips/
Website:- www.thefrugalmuso.com